About three decades ago, Paul Ince, a former player of West Ham United and Manchester United was photographed wearing a Manchester United, much before leaving Upton Park for Old Trafford.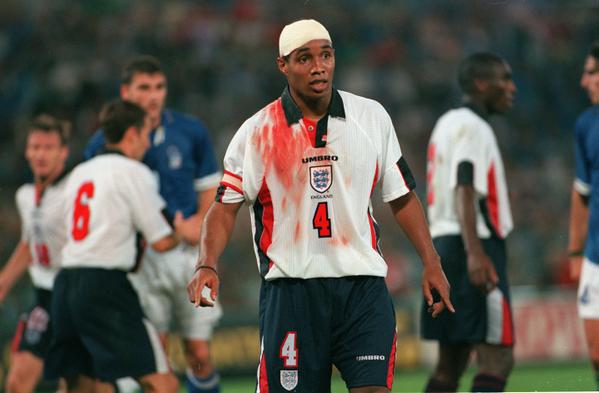 Something similar happened with Raheem Sterling last week. He was photographed with a Real Madrid shirt over his right shoulder and Manchester City shirt over his left shoulder on the cover page of Spain's biggest selling sports newspaper. But unlike Ince's case, it was not an accident. It was managed by his representatives and he even added some words with his image.
Sterling said that although he is happy at the City, it is his dream to play for Real Madrid. The 25-year old midfielder said Real a fantastic club and confirmed his respect towards the contract with Manchester City. The use of the word "respect" by him is interesting as for breaking UEFA financial fair play rules his club Manchester City is eliminated from the Champions League less than a week ago.
Pep Guardiola, manager of Manchester City, describes the interview as ill-timed and crass. He ensures that the players are free to speak, but they should think about what they are saying. In spite of Guardiola's "ill-timed" remark on Sterling, the interview can be considered as well-timed for the attacking midfielder. Because he was benched in City's last European challenge on Wednesday denying his desire to play.
But the reaction of his fans is much different than that of Ince's. They do not have any sort of complaint with him. In fact, many are wishing him for his successful future with Real Madrid. Eventually, they seem to be comfortable with his thoughts. After all, what we can only say is that Sterling is playing a game in which currently he is winning and the city is losing.