Manchester City have shown in the first week of the new Premier League season that their attacking potency is still intact despite losing three quality players during this summer's transfer market.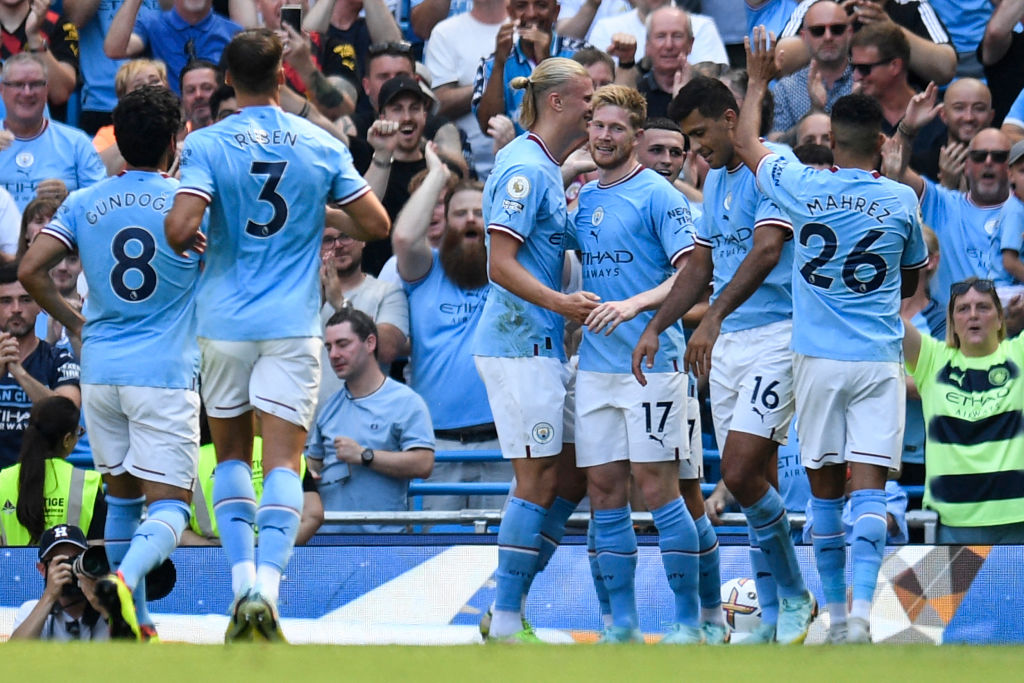 Three quality players from the City team that won four Premier League titles in the last five seasons have left the club to join some of their Premier League rivals. Manchester City have shown they are still the best team in the Premier Leaguewithout those three quality players namely Raheem Sterling, Gabriel Jesus and OleksandrZinchenko.
Chelsea signed Raheem Sterling from City this summer, while the duo of Jesus and Zinchenkoare new signings
at Arsenal. Raheem Sterling is yet to really show his quality at Chelsea, while Gabriel Jesus and OleksandrZinchenko have already made attacking contributions at Arsenal this season. Jesus has two goals and two assists in two league games, while left-back Zinchenko has one assist in two league games. Sterling has one assist in two league games as an attacker.
Manchester City began the defence of their Premier League title with the away win over West Ham United. It was a potentially tricky fixture for the champions, but they made light work of it thanks to the quality shown by one of their new signings, ErlingHaaland. The Norwegian scored twice either side of the half-time break to lead City to a 2-0 away win over the Hammers. The first of his goals came in the first half from the penalty spot before he sealed the win with a second goal in the second half.
In their second game of the new Premier League season, Haaland could only provide an assist as Manchester City thumped newly promoted team Bournemouth 4-0. City got their goals throughIlkayGundogan, Kevin De Bruyne, Phil Foden and Jefferson Lerma (own goal). With the big win over Bournemouth, Manchester City are now at the summit as far as the Premier League log is concerned.